Throughout Season 1, I created ads to promote SFJAZZ's programming, which were featured in print publications, such as the one here for SFWeekly.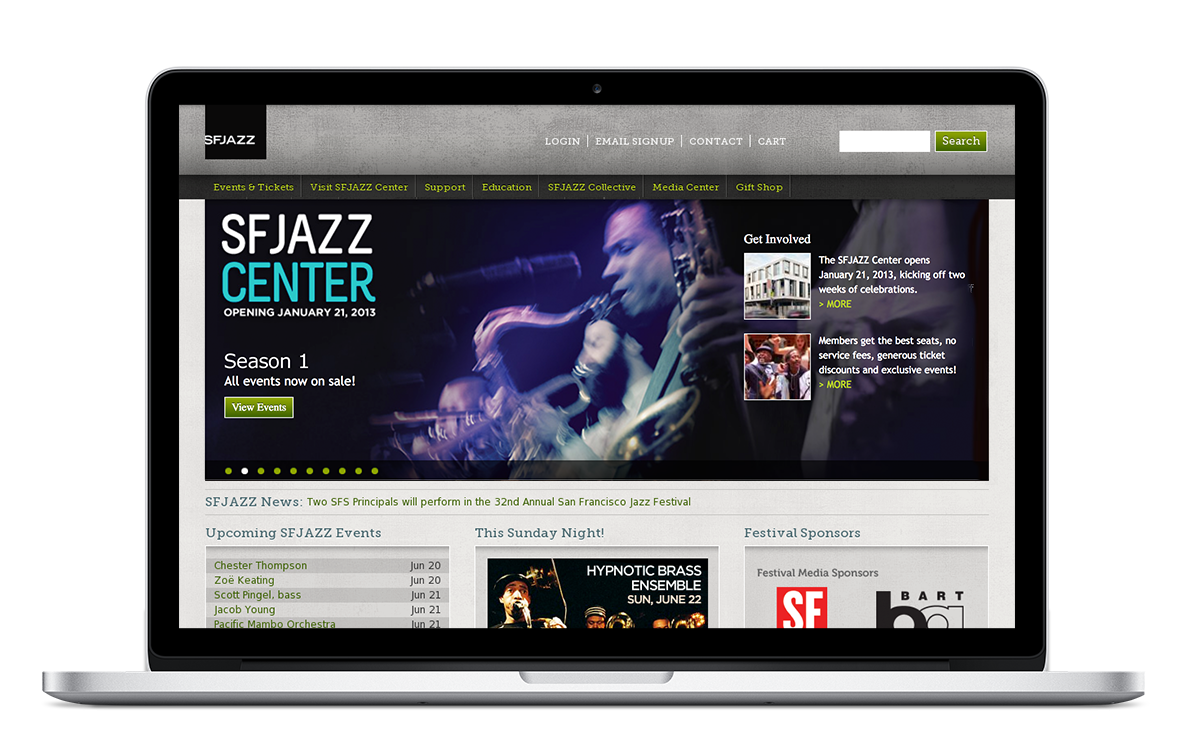 SFJAZZ's website featured Season 1 programming.

Season 1 was promoted on external websites, such as SFWeekly, KPIX, and CBS through a series of banner ads.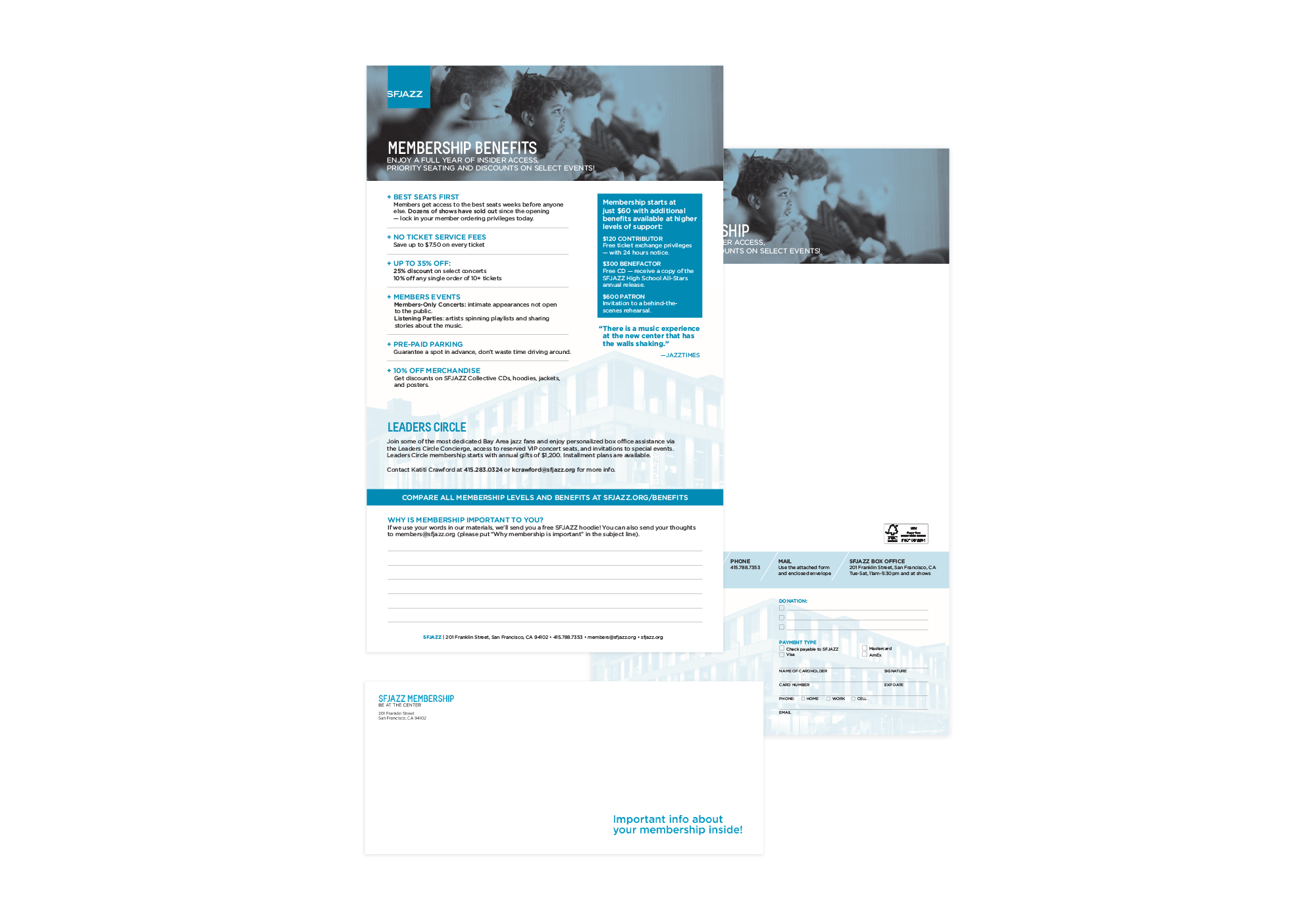 The branding was carried over to other aspects of the organization, such as SFJAZZ's membership initiatives.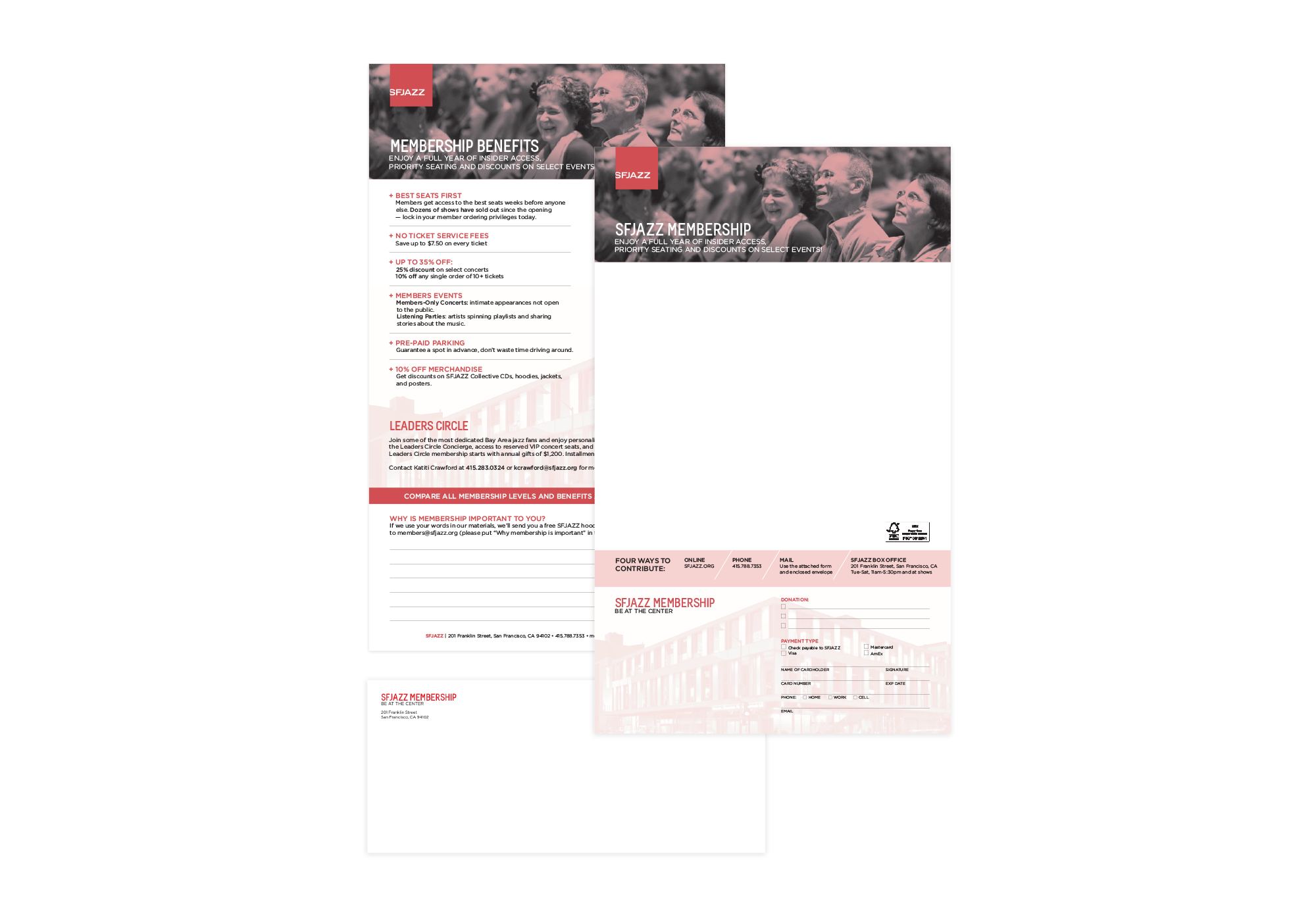 A Membership Renewal Package campaign was initiated to remind members to renew their membership.
A membership card package was sent to new members and included two cards and a letter about their membership.